When Two Worlds Collide...
31st October, 2017

Stephen Veasey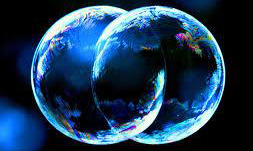 The worlds of Market and Enterprise Data Management have been slowly converging in recent years with traditional market data contract and vendor management groups challenged with the governance, compliance and licensing domains of all market data - ranging from identifiers to indices; real-time and reference.
3di's Data Compliance & Dependency Manager (DCDM) provides all the necessary business intelligence and management facilitation to effectively control these two financial ecosystems:
AUDIT & COMPLIANCE
APPLICATION CONTROL
DATA LINEGAGE
DECLARATIONS & INTERNAL REPORTING.
For more information on DCDM... http://3di-ltd.com/Product/DCDM.html or contact hmcdonnell@3di-ltd.com.